Electrical Switchgear Protection - New, Reconditioned and Used | Voyten Electric & Electronics
Voyten Electric offers complete switchgear substations, matching lineups, and switchgear parts. Our high-quality electrical switchgear protection comes from OEM supported manufacturers such as ABB, Cutler Hammer, Federal pacific, General Electric, Square D, ITE, Siemens and Westinghouse. Voyten also offers Switchgear from obsolete manufacturers such as Allis Chalmers, ITE, Federal Pacific. Not only do we offer electrical switchgear protection from the top manufacturers for the industry, we also have an exceptional customer service team to help you with the distribution of your electrical switchgear product.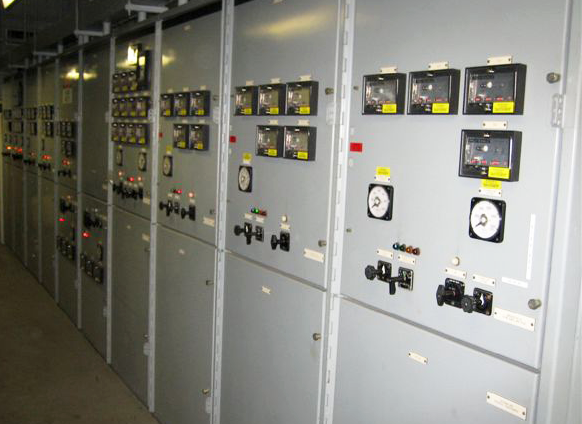 Electrical switchgear Voyten Electric offers include:
Low-Voltage Switchgear: less than 1000V AC

Medium-Voltage Switchgear:

1000 - 35,000V AC, 5KV - 38KV

Medium Voltage Controllers
Medium Voltage Fused Switches
Voyten's electrical switchgear rebuild process involves:
Disassemble the electrical switchgear

Sandblast, primer, and paint the electrical switchgear

Inspect the Parts

Replace the defective parts

Plate the parts when required

Assemble the electrical switchgear

Adjust the electrical switchgear to manufacture specifications

Medium-Voltage Fused Switches
Shop online for electrical switchgear products from Voyten Electric now.